WITH GRATITUDE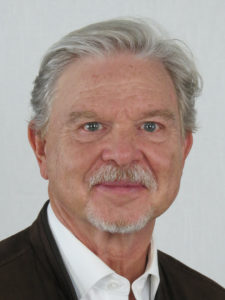 John Thomas Dodson has been the Cleveland Women's Orchestra's Principle Conductor and Artistic Advisor for the past 3 and a half years.  He was engaged following the death of the Orchestra's Music Director of 28 years in 2018, Robert Lee Cronquist.
Maestro Dodson not only conducted all programs during this time, but he also assisted the Orchestra through a transition period to find a permanent Music Director.  With his guidance, the Orchestra completed a successful year-long search for a new Music Director, and we are so pleased to welcome Dr Jungho Kim.  Dr. Kim will move the Orchestra forward with new vigor and vision.
There are really no words to properly thank "John" for his work on behalf of the Cleveland Women's Orchestra.  He led the Orchestra through a difficult time of loss and then the Pandemic, never wavering in his efforts to see it through.
We are grateful and wish him the very best in his future endeavors.
The Cleveland Women's Orchestra
THE CLEVELAND WOMEN'S ORCHESTRA SELECTS A NEW MUSIC DIRECTOR
The Cleveland Women's Orchestra is extremely pleased to announce its selection of Dr. Jungho Kim as its new Music Director. Following the death in 2018 of its Music Director of 28 years, Robert Cronquist, the CWO mounted a yearlong search for a new leader Dr. Kim will be the orchestra's third Music Director.
Dr. Kim has extensive conducting experience across North America, Asia and Europe including the Rochester Philharmonic Orchestra and Buffalo Philharmonic Orchestra in NY, National Arts Centre Orchestra in Canada, Omaha Symphony Orchestra in Nebraska, Dohnanyi Orchestra Budafok and Savaria Symphony Orchestra in Hungary, as well as North Czech Philharmonic in the Czech Republic. In 2004, he was the Assistant Conductor of the Lucca Opera Festival in Lucca, Italy. While pursuing a doctoral degree in Orchestra Conducting at the Eastman School of Music, he simultaneously served as the Assistant Conductor of the Rochester Philharmonic Orchestra. Dr. Kim is currently the Director of Orchestra and Assistant Professor at the Hugh A. Glauser School of Music at Kent State University.
The Cleveland Women's Orchestra was founded in 1935 by Hyman Schandler, a Cleveland Orchestra member, to provide women musicians performance opportunities – since women were generally not accepted into symphony orchestras. Robert Cronquist became the orchestra's second Music Director in 1990 following the death of Maestro Schandler. Dr. Kim will be only the third Music Director in the orchestra's 88-year history.
As an historic orchestra – the oldest women's orchestra in existence – we look forward to new leadership with Dr. Kim and an exciting future of continuing to provide creative programs to the greater Cleveland community.
Dr. Jungho Kim will assume the responsibilities of Music Director beginning on July 1, 2022 for the orchestra's upcoming season which will conclude with a gala 88th Anniversary Concert at Severance Hall on April 30, 2023.
The Cleveland Women's Orchestra returns to public concerts at the Maltz Performing Arts Center and Severance Hall. This season the orchestra will feature collaborations with violinist, Michael Ferri in Beethoven's Violin Concerto and pianist, Antonio Pampa-Baldi in Chaminade's Concertstück and the Cleveland premiere of Luca Moscardi's Concertino.
---
The historic Cleveland Women's Orchestra serves Greater Cleveland and Northeast Ohio. Founded in 1935, it is the last of the many women's orchestras that flourished during the early part of the 20th Century.
The orchestra provides performance opportunities for women musicians, showcases talented young soloists and performs a series of free "Gift of Music" outreach concerts for various social service agencies, schools, hospitals, retirement homes and nursing homes. Over its many years, the orchestra has performed over 500 free outreach concerts — a record unmatched by any other orchestra in the area.
In addition, the orchestra performs symphonic concerts in cooperation with other area organizations and returns to Severance Hall each Spring for its annual Anniversary Concert.